Top 10 Reasons to Buy a Ford F-350: The Ultimate Pickup Truck
Ten compelling reasons why the Ford F-350 Super Duty pickup reigns supreme Are you in the market for a powerful and reliable pickup truck like the Ford F-350? With its exceptional towing and hauling capabilities, advanced technology features, and rugged design, the Ford F-350 stands out as the ultimate choice for personal and commercial use … Continued
Ten compelling reasons why the Ford F-350 Super Duty pickup reigns supreme
Are you in the market for a powerful and reliable pickup truck like the Ford F-350? With its exceptional towing and hauling capabilities, advanced technology features, and rugged design, the Ford F-350 stands out as the ultimate choice for personal and commercial use in Chilliwack, Surrey and Maple Ridge, British Columbia, Canada. Let's explore the top 10 reasons why the Ford F-350 should be at the top of your list.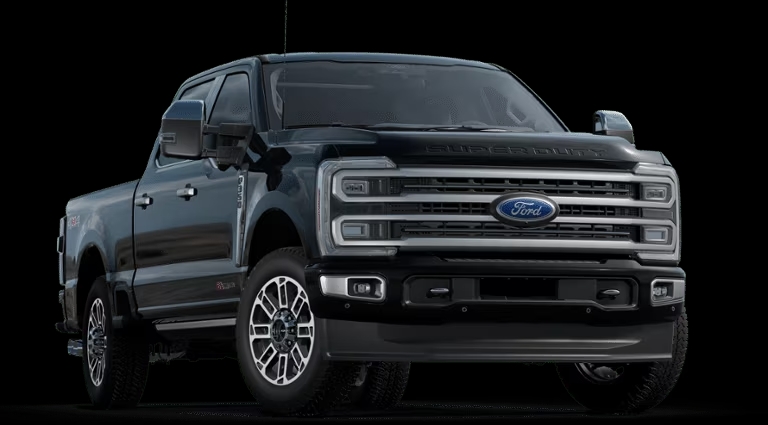 1. Unmatched Towing and Hauling Capability
When it comes to towing and hauling heavy loads, the Ford F-350 Super Duty shines. With its robust engine options and strong build, the F-350 boasts a maximum towing capacity of up to 37,000 pounds and a maximum payload capacity of up to 7,850 pounds. Whether you need to tow a trailer, haul construction materials, or transport equipment, the F350 has the power and strength to do the job.
2. Durability and Reliability
The F-350 Super Duty is durable. With its high-strength steel frame and military-grade aluminum alloy body, this pickup truck can handle the most challenging conditions and withstand heavy-duty use. Ford's commitment to quality ensures that every F-350 is built with precision and attention to detail, making it a reliable companion for years.
3. Versatility for Personal and Commercial Use
Whether you need a pickup truck for personal use or to support your business, the F-350 Superduty offers exceptional versatility. With its spacious cabin and comfortable seating, it provides a smooth and enjoyable ride for daily commutes and long road trips. At the same time, its robust capabilities make it a perfect choice for commercial applications such as construction, agriculture, and towing services.
4. Advanced Technology Features
The F-350 is not just a workhorse; it also offers a range of advanced technology features to enhance your driving experience. With features like Ford's SYNC infotainment system, Apple CarPlay, Android Auto, and available 4G LTE Wi-Fi hotspot, you can stay connected, entertained, and informed while on the road. The available Ford Co-Pilot360 suite of driver-assist technologies provides added safety and peace of mind.
5. Comfort and Convenience
Long drives and demanding workdays are made more comfortable with this pickup's spacious and well-designed interior. With available leather upholstery, heated and ventilated front seats, and a range of adjustable seating options, you can customize your comfort to suit your preferences. The F350 also offers ample storage space, including under-seat storage and a lockable rear under-seat storage compartment, to keep your belongings organized and secure.
6. Impressive Off-Road Capability
If you love the thrill of off-road adventures, the F350 Superduty won't disappoint. With its available off-road package, including features like an electronic locking rear differential, off-road-tuned shock absorbers, and skid plates, the F-350 can handle rough terrains with ease. Its high ground clearance and advanced four-wheel-drive system ensure optimal traction and stability, allowing you to conquer any off-road challenge.
7. Advanced Safety Features
Safety is a top priority for Ford, and the F350 is equipped with advanced safety features to protect you and your passengers. From the standard rearview camera to available features like blind-spot monitoring, lane-keeping assist, adaptive cruise control, and forward collision warning with automatic emergency braking, this Ford truck offers peace of mind on the road.
8. Customization Options
This heavy-duty Ford truck offers various customization options to suit your specific needs and preferences. From different trim levels to various bed lengths, cab configurations, and engine choices, you can build your F350 precisely the way you want it. Whether you need a Ford truck for personal use, heavy-duty work, or a combination of both, there is an F-350 configuration that will meet your requirements.
9. Resale Value and Reliability
Investing in an F-350 pickup truck is not just about the present; it's also about securing your future. Ford trucks are known for their excellent resale value, and this truck is no exception. With its reputation for durability and reliability, the F-350 retains its value over time, ensuring that your investment pays off in the long run.
10. Iconic Ford Heritage and Legacy
As one of the most iconic truck brands in the world, Ford has a long-standing heritage and legacy of building exceptional vehicles. When you buy an F-350 Super Duty, you become part of this legacy, joining a community of loyal Ford truck owners who appreciate the craftsmanship, performance, and reliability that Ford trucks offer. Owning an F350 is more than just owning a truck; it symbolizes excellence and is a testament to Ford's commitment to delivering the best.
In conclusion, the Ford F-350 Superduty is the ultimate pickup truck for those who demand power, reliability, versatility, and advanced features. With its unmatched towing and hauling capability, advanced technology, and rugged design, the F-350 is a superior choice. Whether you need a truck for personal or commercial use, the F-350 offers the perfect combination of performance and comfort. Join the legacy of Ford truck owners and experience the superiority of the F-350.
Auto News at:
Auto Mall vs. Car Dealership: Explore the Differences and Similarities
What is Ford Powerstroke Engine?
Bronco Sport Best Trim for the snowy terrain of Chilliwack, BC?