Buying Used Trucks in Abbotsford: How to Get the Best Deal
When it comes to buying used trucks in Abbotsford, there are a few things to consider. One of the first things that comes to mind is the price. While purchasing a brand-new truck can be expensive, opting for a pre-owned truck can save you thousands of dollars. Also, used trucks come with a reduced depreciation … Continued
When it comes to buying used trucks in Abbotsford, there are a few things to consider. One of the first things that comes to mind is the price. While purchasing a brand-new truck can be expensive, opting for a pre-owned truck can save you thousands of dollars. Also, used trucks come with a reduced depreciation rate, which means you won't lose as much money when you decide to sell them later.
Another advantage of buying a pre-owned truck is that you'll have a wider range of options to choose from. With new trucks, you're limited to the current year's models, but when shopping for second-hand trucks, you can search for specific models and features that might not be available in newer models. Lastly, buying a used truck can be more environmentally friendly than buying a new one. The manufacturing process of new trucks requires a lot of energy and resources while buying a pre-owned truck reduces the need for new ones to be produced.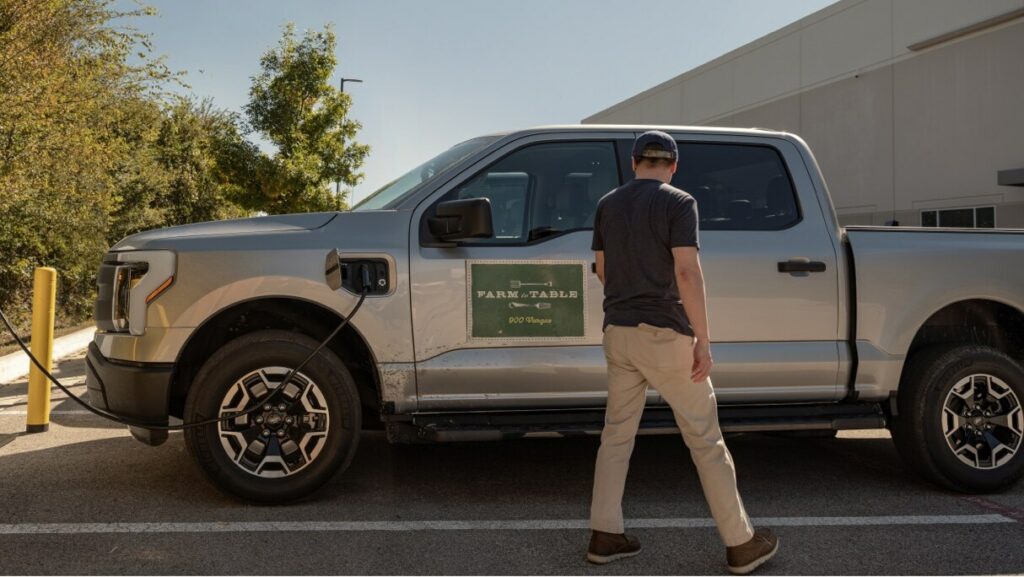 Factors to consider before buying a used truck
Before you start shopping for a used truck, there are a few factors that you should consider. First, think about the purpose of the truck and what features you need it to have. Do you need a heavy-duty truck for work purposes or a truck that can handle off-road adventures? Knowing what you need the truck for will help you narrow your options and find the best fit for you.
Another essential factor to consider is your budget. Determine how much you're willing to spend on a second-hand truck and stick to that budget. Remember that there may be additional costs such as taxes, registration, and insurance that you'll also need to factor in.
Lastly, consider the age and mileage of the truck. While a low-mileage truck may seem like a better option, it's important to remember that a truck that hasn't been driven as much may have mechanical issues due to lack of use. On the other hand, a high-mileage truck may have more wear and tear, but it may also have had regular maintenance and repairs to keep it running smoothly.
Researching the market for used trucks in Abbotsford
Once you've determined what you're looking for in a used truck, it's time to research the market in Abbotsford. Start by looking online at dealerships and private sellers in the area. Doing this will give you an idea of what's available and the prices for the trucks you're interested in.
You can also check out local classified ads and online marketplaces for more options. When looking at ads, read the descriptions carefully and look at all the photos to get a better idea of the truck's condition.
Where to find used trucks in Abbotsford
In Abbotsford, there are several places where you can find used trucks for sale. One option is to check out local dealerships. Dealerships like MSA Ford have a wide selection of pre-owned trucks available, and you can test drive them before making a purchase. MSA Ford is the Fraser Valleys' only Ford Superstore at 30295 Automall Dr, Abbotsford, BC V2T 5M1.
Another option is to look for private sellers. You can find private sellers through classified ads or online marketplaces. When buying from a private seller, it's essential to do your due diligence and inspect the truck thoroughly before making a purchase.
Lastly, you can also check out auto auctions in Abbotsford. Auto auctions can be a great way to find a gently-used truck at a lower price, but it's important to be aware of the risks involved. Auctioned vehicles may have unknown mechanical issues, and you won't be able to test drive them beforehand.
How to inspect a used truck
When looking at a used truck, inspect it carefully to ensure it's in good condition. Start by examining the truck's exterior for dents, scratches, or rust. Look underneath the truck for any signs of damage or wear and tear.
Next, take a look at the interior of the truck. Check the seats, dashboard, and flooring for any damage or stains. Test all buttons and switches to ensure they're working properly.
Finally, take the truck for a test drive. Pay attention to how it handles and if there are any unusual noises or vibrations. Test the brakes and acceleration to make sure they're working properly.
Negotiating the price of a used truck
Once you've found a used truck that meets your needs and budget, it's time to negotiate the price. Start by researching the truck's market value to get an idea of what a fair price would be. Use this information to make an offer lower than the asking price.
Be prepared to negotiate back and forth with the seller until you reach a price you're both happy with. Remember that there may be additional costs, such as taxes and registration fees, that you'll also need to factor in.
Financing options for used trucks
Several financing options are available if you cannot pay for the truck up front. You can apply for a car loan through your bank or credit union or finance the truck through the dealership. Be sure to shop around for the best interest rates and loan terms.
Another option is to consider leasing a pre owned truck. Leasing allows you to pay a monthly fee for the truck without worrying about maintenance and repairs, but remember that you won't own the truck at the end of the lease.
Maintenance tips for your used truck
Once you've purchased a used truck, it's important to keep up with regular maintenance to keep it running smoothly. This maintenance includes regular oil changes, tire rotations, and brake inspections. It's also essential to address any issues or repairs as soon as they arise to prevent further damage.
In addition to regular maintenance, you can also do some things to extend the life of your second hand truck, like cleaning the truck regularly, storing it in a garage or covered area, and driving it gently to reduce wear and tear.
In conclusion, buying a used truck in Abbotsford can be a great way to get the features you need at a price you can afford. By doing your research, inspecting the truck carefully, and negotiating the price, you can find the perfect truck for your needs and budget. And by keeping up with regular maintenance and care, you can enjoy your truck for years to come.msa