Best Car Deals: Find the Perfect Used Ford Escape in Surrey, BC
If you're looking for a used car for sale in Surrey, BC, or, more specifically, a used Ford Escape, look no further! Finding the perfect vehicle can be daunting, but with the right knowledge and resources, you can unlock the best deals and drive away with the car of your dreams. The Ford Escape is … Continued
If you're looking for a used car for sale in Surrey, BC, or, more specifically, a used Ford Escape, look no further! Finding the perfect vehicle can be daunting, but with the right knowledge and resources, you can unlock the best deals and drive away with the car of your dreams. The Ford Escape is a reliable and versatile SUV that has become popular for drivers in British Columbia and beyond. Whether you're looking for a spacious family vehicle or a reliable daily driver, the Ford Escape has something to offer everyone. In this article, we'll explore the best ways to find the perfect used Ford Escape in Surrey, BC, from researching dealerships and checking vehicle history reports to test driving and negotiating prices. So buckle up and get ready to hit the road in your new (to you) Ford Escape!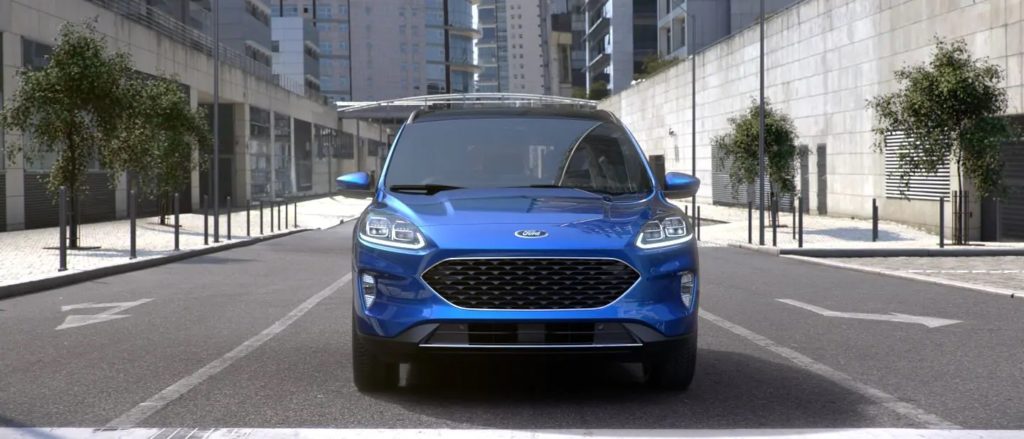 Why Buy a Used Ford Escape?
There are many reasons why buying a used 2017 Ford Escape can be a wise investment. For one, the Escape has a reputation for being a reliable and durable SUV. With proper maintenance, a used Escape can last for many years and miles, making it an excellent value for your money. Additionally, buying used can save you thousands of dollars compared to buying a new vehicle. You can often find a used Escape in great condition with low mileage for a fraction of the cost of a new one. Another advantage of buying used is that you have a wider selection of vehicles to choose from. When buying new, you are limited to the current year's models and whatever is available at the dealership. With used cars, you have access to a much larger inventory, which increases your chances of finding the perfect vehicle for your needs.
It's important to note that when buying a used vehicle, you should always research and take precautions to ensure that you are getting a reliable car, which includes checking the vehicle's history report, inspecting the car thoroughly, and taking it for a test drive.
What to Look for in a Used Ford Escape
When shopping for a used 2016 Ford Escape, there are a few key things to look for to ensure that you are getting a reliable vehicle. First and foremost, check the vehicle's history report, which will give you important information about the car's previous owners, accidents, and maintenance history. You should also inspect the vehicle thoroughly for any signs of wear and tear, such as dents, scratches, or rust. Check the tires, brakes, and suspension for signs of wear and ask for maintenance records if available. It's also important to take the vehicle for a test drive to get a feel for its performance and ensure everything is working. Pay attention to the engine's responsiveness, transmission shifts, and handling. Additionally, check the interior for any damage or excessive wear, ensuring all features and systems function properly.
Finding the Best Deals
To find the best deals on used 2018 Ford Escapes in Surrey, BC, start by researching reputable dealerships in the area. Look for dealerships specializing in used vehicles with a good reputation for quality and customer service. Online platforms and classified ads can also be valuable resources for finding used SUVs in your area. Compare prices and consider factors such as mileage, condition, and any additional features or warranties offered.
Don't be afraid to make an offer based on the market value and the vehicle's condition when negotiating the price. Be prepared to walk away if the price doesn't meet your expectations, as other options are often available. However, remember that a fair deal is not solely about the lowest price but also the overall value and condition of the vehicle.
In conclusion, finding the perfect used Ford Escape in Surrey, BC, is an exciting journey that requires careful research, inspection, and negotiation. You can find a reliable and well-priced vehicle that meets your needs and budget by doing your due diligence. Take your time, compare options, and trust your instincts. With persistence and the right approach, you'll be behind the wheel of your dream Ford Escape in no time, ready to embark on new adventures in Surrey and beyond.